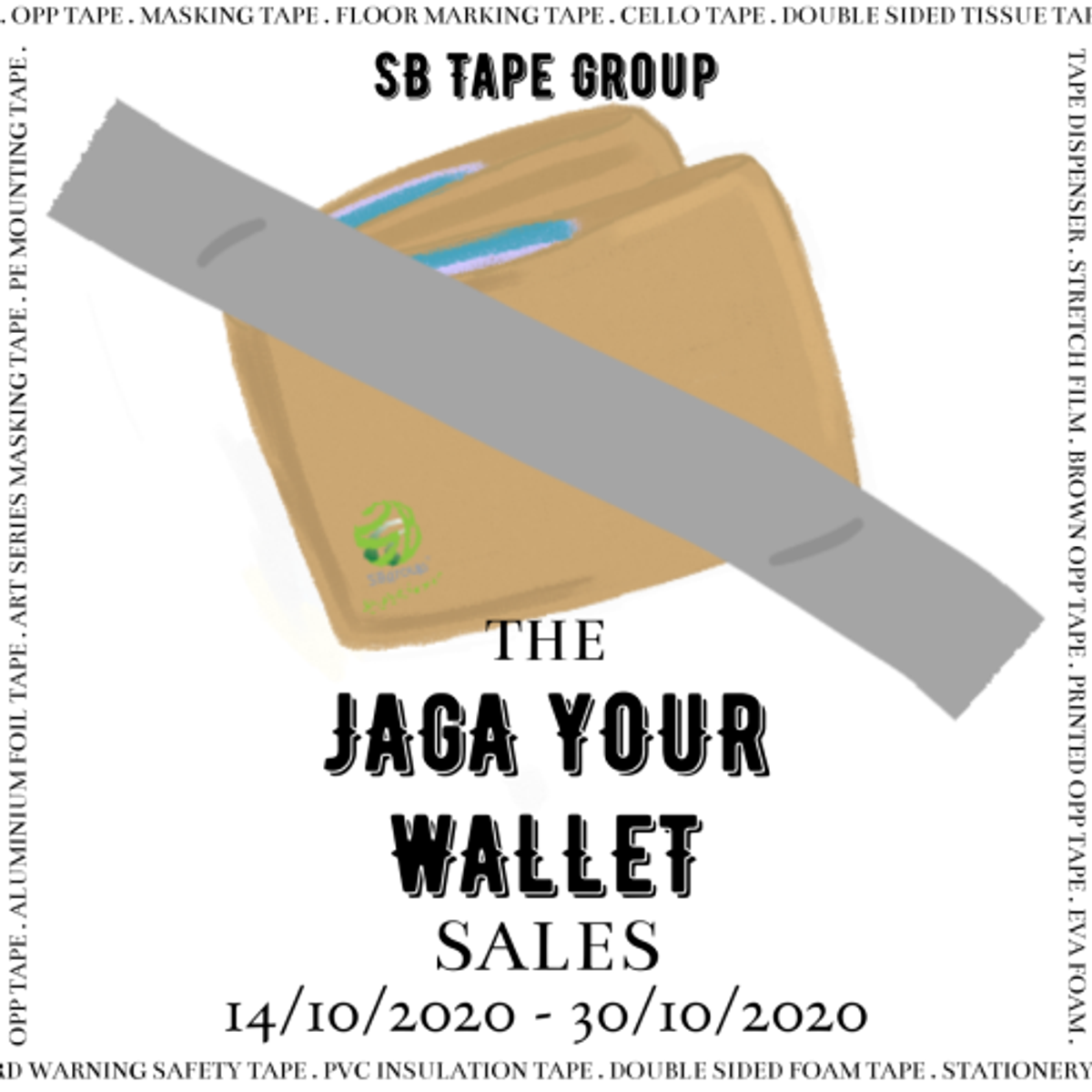 During Malaysia's CMCO in October 2020,
we are encouraged to Kita Jaga (take care in Bahasa Malaysia) Kita.
So SB Tape is here to Jaga your Wallet!
We are happy to announce that our sales is here again!
To provide you the tapes you need to keep your businesses going.
Hazard Warning Safety Tape & Floor Marking Tape to ensure social distance.
Clear, Brown and Printed OPP Packaging Tape for sealing up your parcels and send it to your customers.
And lots of other industrial tapes you will need!
You name it, We have it!
Start shopping at JAGA YOUR WALLET sales now!